Glycolic and Retinol Pads, with Kojic and Arbutin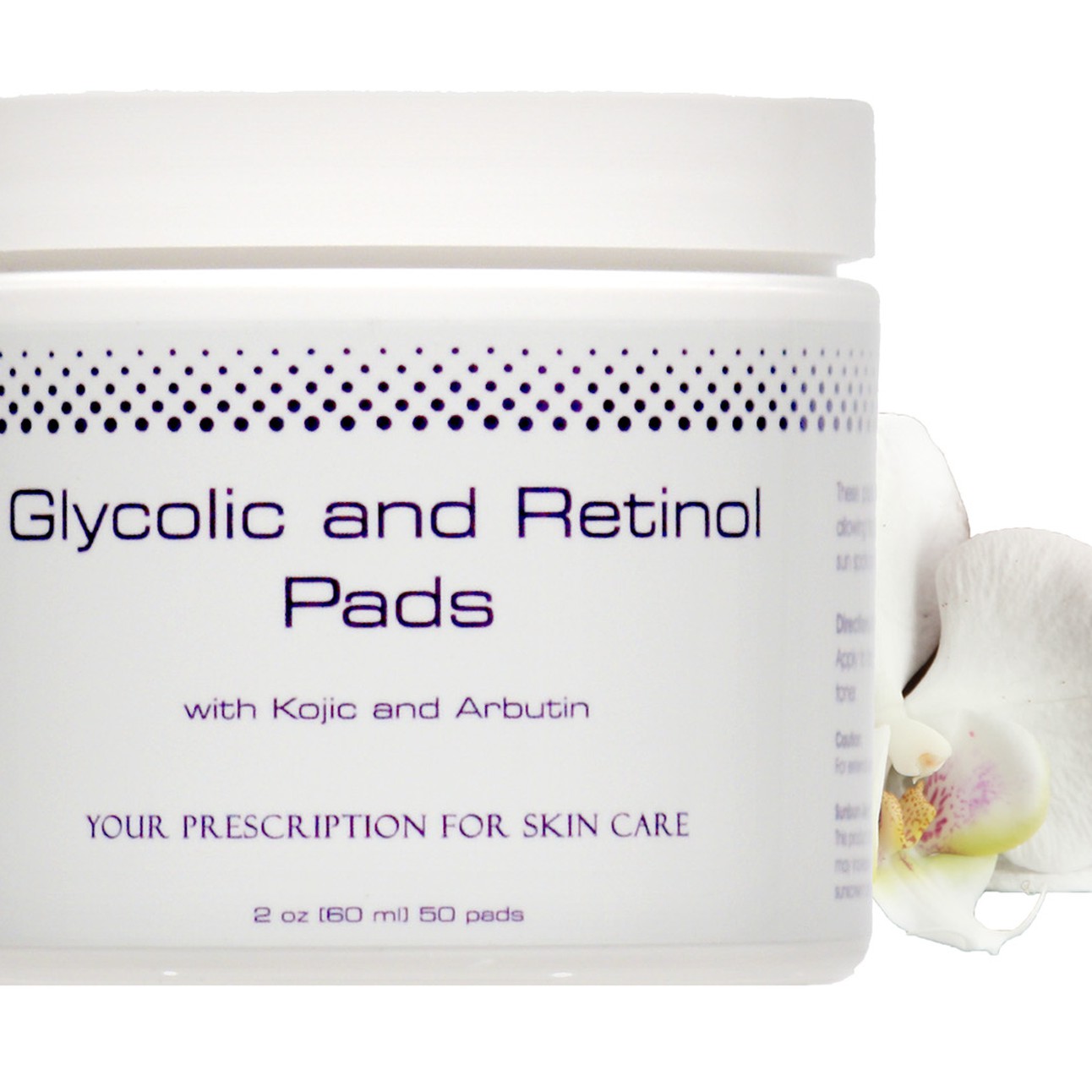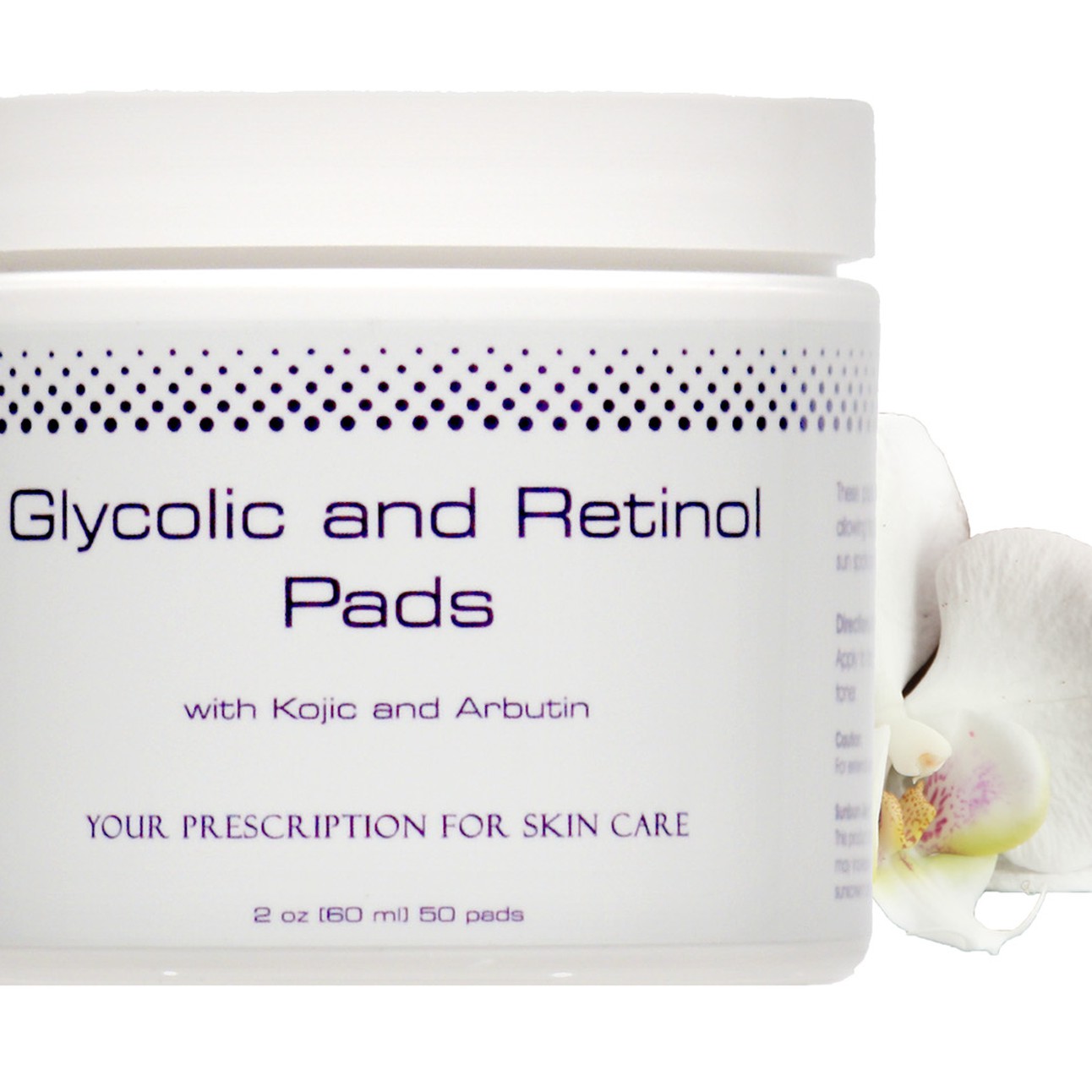 Glycolic and Retinol Pads, with Kojic and Arbutin
For all skin types to lift irregular pigmentation. These pads break up surface oil to refine pores and reveal fresh, healthy skin. Kojic and arbutin lighten sun spots and scars left from blemishes.

Glycolic and Retinol Pad Benefits:
Provides surface renewal and resurfacing
Purges and exfoliates
Removes oil and debris
Prevents future breakouts
Assists in Anti-wrinkle actions
Lightens pigmentation spots
Improves Skin Function
Recommended for all skin types. Especially good for oily, acneic and impure skin or for anti-aging concerns or for creating an even skin tone from irregular pigmentation.

Directions for use: After cleansing, wipe pad on the face, neck and chest. Follow with appropriate serum and moisturizer.